Time to read: 3 minute read
Updated : Thu, August 17, 2023 @ 1:11 PM
Originally published : Mon, August 14, 2023 @ 9:43 AM
Antimicrobial resistance (AMR) across bacterial species is developing rapidly, compounded by the improper use of antimicrobial agents that accelerates the process of resistance. The World Health Organisation has declared AMR as one of the top ten global public health threats facing humanity.
High rates of resistance to antibiotics to treat common conditions such as urinary tract infections and sexually transmitted infections are growing worldwide. Mycoplasma genitalium (Mgen) infections of the urogenital tract were commonly treated with azithromycin, a macrolide antibiotic. However, macrolide resistance in Mgen is increasing due to mutations in the 23S rRNA gene.1 SNPs in the 23 rRNA gene arise in 12% of Mgen infections following 1 g of azithromycin.2
Professor Catriona Bradshaw, Head of Research Translation and Mentorship, Genital Microbiota and Mycoplasma Group Lead at Melbourne Sexual Health Centre, was aware that long-acting macrolides can last in patients' bodies at subtherapeutic levels for many days after a single dose. Combined with the widespread use of azithromycin to treat cervicitis, urethritis and chlamydia, this was a perfect scenario to select for macrolide resistance in Mgen, gonorrhoea and syphilis.
The growth in resistant bacteria meant that Professor Bradshaw and her team were only able to cure around 50% of Mgen infections with an azithromycin-based treatment strategy.
Resistance-guided approach
To improve this, she collaborated with molecular diagnostics innovator SpeeDx to create a resistance-guided therapy approach to Mgen, where resistance targets are used to inform the selection of an antibiotic. SpeeDx developed

Resistance

Plus® MG to detect Mgen and five 23S rRNA macrolide resistance markers in a single-well multiplex qPCR test.
To manufacture

Resistance

Plus® MG, SpeeDx utilised LGC Biosearch Technologies fluorescent probes in some of its priming sequences to ensure delivery of robust solutions. Biosearch Technologies partners with assay developers to offer hyper-customised oligos using the industry's largest selection of modifications.
"The advantage of our priming technology is it's very specific in high multiplex situations. When you put the two [Biosearch Technologies' fluorescent probes] together, it really is a system that is well-designed for detecting many potential mutations. In other words, we can really cover all of the bases that the bacteria have evolved to get around the antibiotics." SpeeDx CEO Colin Denver.
Improving patient outcomes
With the adoption of ResistancePlus® MG, Prof. Bradshaw and her team have revised their approach, starting patients on doxycycline to relieve their symptoms, while also testing for chlamydia, gonorrhoea and Mgen with macrolide resistance. Based on the resistance profile, prescribing a second, more effective antibiotic resulted in cure rates increasing from 50% to 96%, with selection for resistance dropping from 12% to 4% or less.3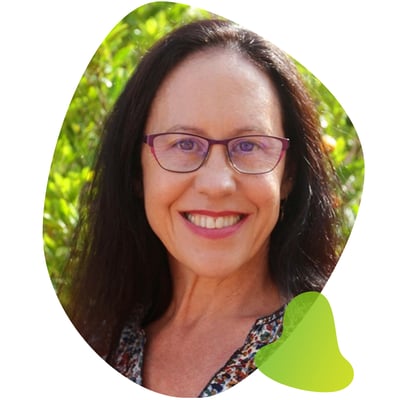 This showed that a resistance-guided therapy approach can improve patient outcomes and lead to reductions in re-admissions, healthcare costs, and risk of onward transmission in the window between testing and return for treatment. This marked improvement in first-line cure rates led to the work by Bradshaw and SpeeDx being adopted by European, UK and US CDC guidelines.
"In the past, we have operated by administering blanket antibiotics, the same antibiotic at the same dose, to everyone who comes in with urethritis. This syndromic approach has resulted in unacceptably high antibiotic usage and exposure, coupled with high rates of failure. We need to develop this approach for all infectious diseases where resistance is an issue. It exists for certain infections like tuberculosis or HIV, but it's just not there for many common infections." Professor Catriona Bradshaw.
If you are developing resistance-guided therapy assays for antimicrobial resistance, our team of experienced scientists are on hand to support. We offer scalable production of customised primers, from nmols to grams, with a wide range of modifications, including fluorophores and quenchers across the spectrum and non-standard bases.
Join others working to address antimicrobial resistance to create your unique and much-needed solution.
References
Lucena Nemirosky J, Espelt R, López Grado E, et al. Macrolide resistance in Mycoplasma genitalium in Catalonia, Spain: a 1 year prospective study. J Antimicrob Chemother. 2021 15;76(10):2702-2707. doi: 10.1093/jac/dkab224

SpeeDx & Cepheid Joint Satellite Symposium ASHM 2019 - Assoc. Prof. Catriona Bradshaw - YouTube

Read TRH, Fairley CK, Murray GL, et al. Outcomes of Resistance-guided Sequential Treatment of Mycoplasma genitalium Infections: A Prospective Evaluation. Clinical Infectious Diseases. 2019;68(4):554–560. doi: 10.1093/cid/ciy477