Time to read: 4 minute read
Updated : Thu, November 16, 2023 @ 3:00 PM
Originally published : Thu, May 18, 2023 @ 10:58 AM
Updated : Fri, May 26, 2023 @ 10:18 AM
Designing a new assay and scaling it for commercial use takes thoughtful planning, foresight, and engagement with stakeholders early in the process. Partnering with reputable suppliers to discuss potential design and manufacturing challenges at the initial stage can smooth the at times bumpy road to success. Consider these expert tips to avoid setbacks that can cost a significant amount of time and money as you scale your assay development.

1. Prioritise regulatory requirements
When you're starting your journey to create a new assay or diagnostic product, you may not initially be thinking about regulatory requirements. This is especially true if you plan to go to market with a Research Use Only (RUO) product first and later adapt it for diagnostic purposes.

If your long-term strategy is to become a diagnostic product for use in the U.S., for example, and you want to design your assay to meet FDA CLIA waiver requirements, develop your RUO assay with those specifications in mind. 

Design control is critical if you plan to transition an RUO assay to a diagnostic one. Even if you don't plan on going to market with a diagnostic product for several years, it's never too early to start thinking about design validation studies and engaging the regulatory agency. To meet FDA requirements, use an ISO 13485 phase-gated development process from the start to have the documentation you'll need for regulatory submission.  
When you complete validation studies on your assays, many regulatory agencies expect you to include multiple lots of key critical assay components. Whether that's multiple enzyme or primer lots, the design control and development phases are the time to test your assay's capabilities and stability before commercial production begins.

Dr Dipankar Manna, Senior Director of Research and Development at LGC Biosearch Technologies, says researchers need to prioritise regulatory considerations early on in their development process. "People tend to think quality and regulatory can be the last task in the line of development and getting approval. But it certainly needs to be considered early on because that sets a framework of how you develop, design and organise your activities," he explains. 

Dr Dipankar Manna, Senior Director of Research and Development, LGC Biosearch Technologies
Environmental, social and governance (ESG) policies are another key consideration that is sometimes left to the later stages of assay design. It is important to remember that ESG can impact on the overall design of an assay. Early design stage engagement with a supplier that has robust global ESG policies in combination with in-depth ESG knowledge and experience can mitigate costly delays further downstream.
2. Define your assay workflow
Before you can scale up assay development, defining your product's workflow and risk profile is critical. This helps your development partners understand the scope of testing you'll need to perform later in the process. If you have a clear idea of your product at the start, you can streamline manufacturing processes and reduce the time it takes to get an assay to market.  

Visualise how you will provide the assay to the customer. Will it be a molecular diagnostic supplied as a bulk master mix? Will your assay include individual tests in tubes or plates? Or will it be part of an automated simple to use point of care test (POCT)? Questions like these will impact the manufacturing process, the potential for automation and throughput capabilities. 

If you're planning an assay with a cartridge design, it's critical to ensure that all assay workflow steps are effectively repeatable in that format. For example, a centrifuge step in your assay design needs to be engineered and mimicked on a cartridge. In addition to the chemical interactions happening, assay designers must also understand all the physical interactions that could affect assay performance, such as temperature.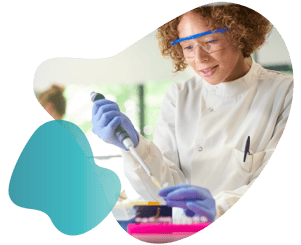 Dr Manna says understanding the parameters under which the assay will work should also be considered. "Whether it's time, temperature, optical signals, etc., understanding the whole workflow and identifying the boundaries for each step is essential. Guardbanding studies are really important to understand when your assay might fail," he explains.

Look for suppliers experienced in working with and positively collaborating with other suppliers in your scale up manufacturing chain such as lyophilisation and POCT cartridge designers. Effective collaboration can provide faster solutions to realise your assay goals and meet your commercialisation deadlines.

3. Optimise component stability
Assay stability and reliability are must-haves, especially if you're developing a diagnostic assay. One of the most significant steps you can take as you develop your assay is to continuously conduct small-scale accelerated stability studies, particularly as you start trialling and adopting new formulations. 

You may need to consider whether you'll lyophilise or air dry your assay to stabilise it for transport and storage. Air drying often removes less water, which can reduce product stability. If you're dealing with temperature-sensitive components like enzymes, lyophilisation may help increase component stability. On the other hand, more stable components, such as nucleic acids, may be ideal candidates for an air-drying approach. In general, air drying is quicker and less expensive than lyophilisation, but it may not be a viable method for every assay. The key components of the assay and its reagents will determine the most suitable approach for extending shelf life.  

For lyophilised assay components, you should plan to test different combinations of excipient concentrations to find the optimal formulation for your product's needs. You must also consider whether you'll use particular non-lyo-compatible components, such as glycerol or high detergent concentrations, in your assay. These decisions are best made early in the development process to avoid later revalidation. 

4. Develop a supply chain management strategy
Many assay developers realised the supply chain's critical role in product development during the COVID-19 pandemic. To avoid bottlenecks and manufacturing delays, engage with reputable and experienced partners who provide consistent, high-quality ingredients. You should also consider whether your assay development partners have the manufacturing facilities and infrastructure to support your scale-up needs.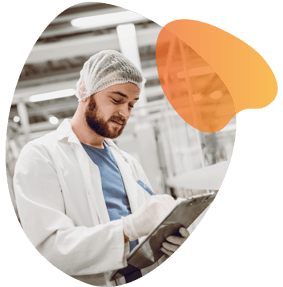 Audit your supplier to learn more about their capabilities. How do they manage their inventory and production? Do they have a buffer built in for market disruptions? Will they be able to keep up with demand after your product has gone to market and the need for your assay increases? These questions can help you choose the right partners to work with throughout your product's life cycle. This is important not only to avoid disruption, but having the right supplier agreement in place will simplify the process of audits by notified bodies.

Engaging your suppliers early can also help in the design and development of your assay. Your supplier may be able to help you customise your assay components. For example, if you need a different detergent in your enzyme storage buffer or a different enzyme concentration, you can confirm if that is possible. Dr Manna advises that engaging the supplier early and discussing all the options may help improve your assay design and meet your cost of goods target.
Assay scale-up requires foresight and thoughtful consideration to avoid costly setbacks. The experts at Biosearch Technologies have the experience and knowledge to support you throughout your assay design, development and scale-up phases. For more information, watch the webinar "How to avoid the costly pitfalls of assay scale-up" or contact us.