Time to read: 6 minute read
Updated : Wed, March 22, 2023 @ 1:32 PM
Originally published : Fri, Feb 10, 2023 @ 04:13 AM
This International Day of Women and Girls in Science (11 February) LGC Biosearch Technologies celebrates female colleagues who lead the way in supporting women in science, who champion advances in their field of research and help to inspire and educate the next generation of STEM talent. We chatted to three scientists from across our business to help share widely their amazing professional achievements, their enthusiasm for their work and their advice to those wishing to pursue a STEM career.
Darshna Vyas, Senior Scientist, Technical Support, Hoddesdon, UK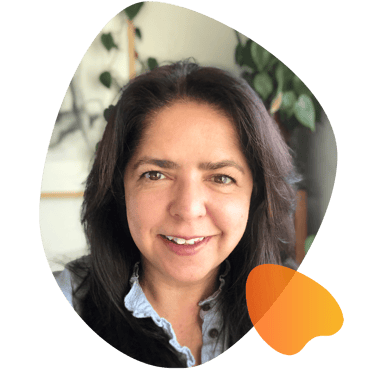 First, a chat with Darshna 'Dusty' Vyas, who is a Senior Scientist at the Hoddesdon site in the UK. Staff on this site are responsible for supporting the scientific discovery programmes of our global customers. The laboratory on site enables our R&D team to drive product and service innovation.
Dusty, what brought you to the life sciences field?
What brought me into life plant sciences biology was the fact that when I was seven years old, I saw the famines in Ethiopia in the 1970s. Seeing the malnutrition suffered by the Ethiopian people left me distraught for a week, and it was and then, that I decided I wanted to help feed the world.

Do you have a favourite product at LGC?
My first favourite product is KASP chemistry, because it's a chemistry that has enabled the effective application of marker-assisted selection for so many crops globally. My other favourite product is our tGBS offering as a service, because I feel that it's going to make a difference in increasing genetic gain effectively and quickly when it's used in a genomic selection strategy as breeding objectives. It provides breeders and researchers with a tool that can help all of us with the challenges that we are facing in the future.

How does your role impact LGC Biosearch Technologies goals?
I feel my role helps translate LGC's mission statement of science for a safer world to the breeding community and, I hope we can make a difference to help the global challenges of the future. The thing I like the most about my job is helping to develop tools and solutions for sustainable agriculture in the future.

How do you stay up to date with the changes in the scientific field?
I read publications and go to conferences, where the future of agricultural biotechnology is shaped, and new technology ideas are developed, and the needs for the community are discussed.

Did you have any mentors that really helped to shape your thinking?
Oh, yeah. David Attenborough- he opened my eyes to the plant world in a programme called Life on Earth when I was a child. And my mentors are Rita Mumm, Allen Van Deynze and Howard Shapiro who has shown me the solutions from nutritional malnutrition in Africa through the African plant breeding Academy (AfPBA).
What is your proudest work accomplishment?
I think it's helping to translate LGCs tools to all breeders globally, but in particular for the African Plant Breeding Academy and working with Bangor University on Nepalese rice projects where we have developed new rice varieties which will truly help smallholder farmers.
Heidi Goenaga-Infante, Principal Scientist and Team Leader, Inorganic Analysis Team, Teddington, UK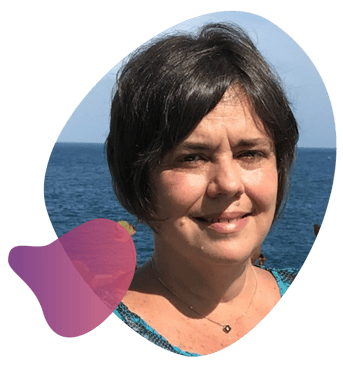 Heidi, congratulations on winning the prestigious 2023 European Award for Plasma Spectrochemistry in January 2023. What a way to start the year!
Please could you tell us a bit about your early career, and how you started in the field?
This all started with my PhD on the "Speciation Analysis of Cadmium in Biological Samples," which was supervised by Professor Alfredo Sanz Medel from the University of Oviedo, Spain. The PhD was followed by postdoctoral research on trace elemental and speciation analysis at the University of Antwerp under the supervision of Professor C. Freddy Adams. I was then fortunate to be offered a permanent position at LGC Ltd. in Teddington, UK, and asked to lead a small group developing metrological applications of speciation analysis.
What work are you focusing on at LGC right now?
My team works in the areas of trace (low level) element and speciation analysis, metallomics research, the characterisation of nanomaterials, high accuracy isotope ratio analysis, quantitative elemental bio-imaging and the characterisation of 'speciated' reference materials and standards. Our mission is to maintain our capability on core areas of metrology as well as continue bringing our metrology impact to emerging areas of research such as the characterization of nanomaterials and quantitative imaging. This work focuses on application areas driven by legislation and with a keen interest in nanomedicine and targeted drug deliveries. Also, effort is being put into establishing a multidisciplinary platform for biomarker quantification and imaging of tissue down to single cells. This work will support medical research into the diagnosis and treatment of chronic diseases like cancer, neurogenerative diseases, and Wilson's disease. A significant amount of our time and effort is dedicated to providing calibration services for reference material certification and for proficiency testing and clinical trials.
What does science mean to you today?
Science generates solutions to improve the quality of everyday life through not only developing fundamental research but also applications to solve real world problems. It is the motor that increases our fundamental knowledge, creates novel technology and it is one of the most important channels to share our ideas. In summary, science helps us understand, and interact with the world around us to make it better.
Who or what inspired you to become a scientist?
My high school chemistry teacher was very inspirational; he made me fall in love with chemistry and that was what drove my decision to become a scientist. My chemistry teachers and PhD and Post-doctoral supervisors have been by "role models" and they taught me to stay curious, be honest and work hard. I have had inspirational leaders at LGC that have motivated me and helped me be where I am today. Last but not least, I feel most grateful to have a fantastic team which is the key ingredient to success and keep challenging me to further grow as a scientist.

What single piece of career advice would you give to your 19-year old self?
Get yourself out there, be proactive in pursuing your dream career, seize new opportunities and last but not least enjoy the journey. Remember that passion and dedication are keys to success.
More about the award and details of Heidi's impressive contribution to the field, here.
Katie Campau, Senior Director, Technology Development, Petaluma, US
Katie is based at our Petaluma site in the US that specialises in solid-phase DNA synthesisers. These instruments manufacture oligonucleotides with tremendous proficiency, catalysing the development of revolutionary new oligo-based technologies.​​​
Katie, what brought you to the field of genomics?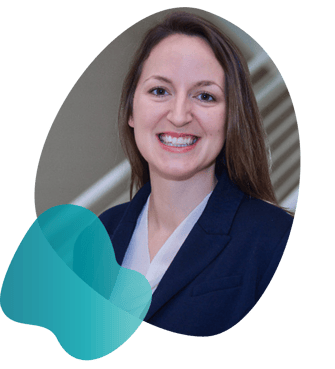 I fell in love with biology and chemistry in high school and continued to pursue it in college and then graduate school. I remember being enthralled with a lecture from my fabulous high school biology teacher Mrs. Klik, in which she taught the discoveries of Rosalind Franklin (and of course the more famous Watson and Crick). Mrs. Klik's lectures and our lab experiments revealed the fascinating world of the genome. I remember being in awe of the potential of what we could learn now that we could read the genome – this was circa 2002 so the Human Genome Project was just nearing completion. I went on to study biology in college and really got my feet wet with fundamental understanding of genetics and the tools of the trade. I then pursued academic research in the field, undertaking a PhD in Cellular and Molecular Biology. During my doctoral work, I worked with many genomics techniques such as NGS and qPCR to tease apart signalling pathways important to cell metabolism. I continued this vein of research in my postdoctoral studies, but this time looking to intervene in those pathways with genetic manipulations (transgenic animals, siRNAs, etc), as well as drugs (small molecules, as well as complex natural products).
Overall my academic training and research career taught me the power of applying genomics tools to understand biology, as well as to create therapeutic interventions that might improve human health.
What does your job involve, here at LGC?
Here at LGC I get to engage with our customers who are using our products every day to learn new things about biology and detect and treat disease. In my current role, I sit somewhere between Manufacturing and Research and Development, which is a fun, fast paced way to experience the breadth of what we do in the Oligonucleotide product area. My job mainly involves solving problems – sometimes internal manufacturing challenges, sometimes developing solutions to solve problems for our customers, and frequently both at the same time. What I like most about my role is the opportunity to interact with so many creative, intelligent, and passionate individuals across LGC, across a wide variety of roles. I also enjoy having a seat at our customers' table as they progress through their product development journeys; this gives me the chance to experience first hand how our products and services enable their discoveries and solutions.
What excites you the most about the role that science can play in the future of our planet?
I believe science has the power to solve the challenges of our time, but we all need to advocate for applying science and innovation in ways that are ethical, just, and sustainable for the planet. I am particularly excited by the rapid advances that are now being made in artificial intelligence – I hope that these new advances can help us solve the grand challenges that we currently face, namely climate change.
Who or what inspired you to become a scientist?
I love that science gives you the framework and justification to never stop asking questions and learning new things. Ever since I was a kid, I have loved finding order in the chaos – discovering that new thing that makes something complicated make a bit more sense. The scientific method of observe, ask question, hypothesize, experiment, iterate is an effective logical framework to do just that, and it fits well with the way my brain works. I still get a little dopamine hit when I see data that supports a hypothesis that lends a little more logic to the world, and I love trying to dissect and unravel messy problems with hypothesis driven experimental approach. I think this is why I will always consider myself a scientist, even if I spend most of my time behind a computer rather than at the bench.
What single piece of career advice would you give to your 19-year old self?
Career advice I would give myself is to try many things, wear many hats, as you never know what you will find most engaging until you try. I think I had a fairly narrow view of what I wanted to be when I grew up when I was 19 – Now, almost twenty years later, I can tell you I love what I do today, but still don't have a clue as to what I want to be when I finally "grow up"!
---
Related content
Read more short interviews from the women working at LGC; in this blog from 2019 and this one from 2018.
---
Do you have questions for any of our scientists? Please leave a comment below- we love hearing your views and stories.