Time to read: 3 minute read
Updated : Thu, November 16, 2023 @ 3:00 PM
Originally published : Wed, July 29, 2020 @ 4:27 PM
Updated : Tue, October 6, 2020 @ 6:45 PM
Following up with the panelists from our recent COVID-19 webinar, Part 1 of 3
The COVID-19 pandemic has presented testing labs around the world with a number of new challenges, and the community is still working out the best ways to meet the incredible testing need. To help labs continue to refine and improve their SARS-CoV-2 testing processes and workflows, LGC, Biosearch Technologies recently held an information-rich webinar, 'How to establish COVID-19 diagnostics and keep up with demand', with a panel of experts from both industry and academia. Here we follow-up with two of the panelists, Eric Chow, PhD, and Kathleen Campau, PhD, with additional questions from the audience on scaling up.
Also, keep an eye out for future blog posts, where we'll continue the conversation with Drs. Chow and Campau by covering sensitivity and accuracy as well as a review of the most pressing near term issues.
Q: What are the biggest challenges that are preventing larger scale testing?
Dr. Chow: Lack of a centralised sample accessioning system, i.e. logging sample into the testing lab's system and getting results back makes it difficult for health care providers to send samples to testing labs with capacity. In the lab, pre-analytical steps such as sample accessioning and de-swabbing still require a bit of manual work. Lastly, robustness of the supply chain for things ranging from labware, tips, reagents, even biohazard bags can prevent even larger scale testing.
Q: What are the different approaches you are evaluating for increasing testing throughput, and what are the pros and cons of each approach?
Chow: We are looking at increasing throughput in two ways. The first is by using higher throughput automation platforms that can process more samples with less manual intervention. We estimate that this approach can increase the throughput per machine by 4-fold while also enabling one operator to handle several machines instead of just one.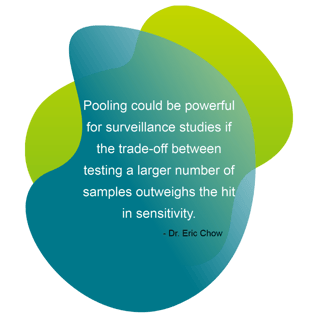 The second way is through multiplexing. Right now we can process 96 samples at a time running singleplex qPCR reactions in 384-well plates. We'd like to move away from a singleplex to a 4 x 96 extraction setup because we believe that multiplexing is critical for avoiding a bottleneck at the qPCR step and multiplexing and to better take advantage of the increased throughput of the new automation platforms. In an ideal world, we'd be able to test for SARS-CoV-2 plus another common respiratory infection such as flu, but I think this would require a lot of validation and gets difficult if we need to create a quadruplex assay.
Dr. Campau: Multiplexing can help address the throughput problem at the level the PCR reaction. New multiplex panels are starting to become available, some of which even include other respiratory viruses. However, if you go the laboratory developed test (LDT) route, which gives you more supply chain control, you need to be aware of the limitations and specifications of your assay and automation system, and have the resources available to optimise a more complex multiplex assay system. A third approach, pooling samples, is definitely attractive for increasing throughput, but you lose sensitivity. Pooling could be powerful for surveillance studies if the trade-off between testing a larger number of samples outweighs the hit in sensitivity. The last caveat to pooling is it requires a low prevalence. If too many of the samples are positive, you lose the benefit of pooling.
Biosearch Technologies manufactures dyes that span the spectrum, so our probes labeled with different fluorophores can support multiplexing. For example, you can label N1, N2 and RNase P probes with FAM, CAL Fluor Orange 560 and Quasar 670 dyes to enable triplexing. Of course the dyes selected need to be compatible with the optics of your real-time PCR instrument. We have a convenient Spectral Overlay Tool to help guide customers in dye selection.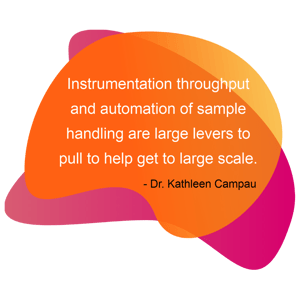 Additionally, instrumentation throughput and automation of sample handling are large levers to pull to help get to large scale. That said the majority of diagnostic equipment has been designed around low patient count testing and diagnostic lab workflows with manual processes.
Our instruments were originally developed for DNA extraction and seed genotyping in agriculture, focused on automated genomic testing of millions of samples for specific traits, with high automation at low cost per sample. They provide an otherwise unavailable capability in diagnostics with massive batch testing, and are enhanced further by multiplexing capabilities, small reaction volumes that alleviate reagent demand, and open system support of available reagents. Applying these platforms to the current pandemic situation represents an opportunity to achieve diagnostic throughput that isn't typically required and thus uncommon with standard diagnostic instrumentation.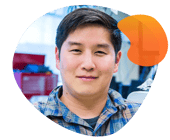 Eric Chow PhD
- Adjunct Assistant Professor, Biochemistry and Biophysics, UCSF
- Director, UCSF Center for Advanced Technology (CAT)
- Head of Technology, Laboratory for Genomics Research (LGR)
Eric Chow is one of the many basic research lab heads who responded to California's shelter-in-place orders by working with UCSF and the Chan Zuckerberg Biohub to create a "pop-up" SARS-CoV-2 testing lab. Staffed by volunteer scientists, the lab was originally started to expand testing capacity in Northern California.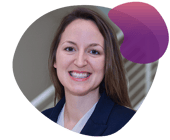 Kathleen Campau PhD
-Association Director, R&D, LGC, Biosearch Technologies
Kathleen Campau leads R&D for the Petaluma, California site of Biosearch Technologies where the team focuses on oligonucleotide chemistry, fluorophore and quencher development, oligonucleotide based assay design including genotyping and pathogen detection applications, as well as methods for manufacture of highly modified or complex oligonucleotides. Kathleen also led the recent commercial launch of Biosearch Technologies' CDC-qualified probe and primer kits for SARS-CoV-2.