Time to read: 3 minute read
Updated : Thu, November 16, 2023 @ 3:00 PM
Originally published : Tue, April 5, 2022 @ 9:49 PM
Updated : Tue, March 21, 2023 @ 3:23 PM
What's changed for clinical labs as we enter the third year of COVID-19 testing?
COVID-19, the illness caused by SARS-CoV-2, has altered day-to-day life around the world and has been particularly disruptive for clinical labs. As we enter the third year of COVID-19 testing, resilient labs face new challenges, opportunities and questions. LGC, Biosearch Technologies™ explores how COVID-19 testing has changed since the height of the pandemic and offers insights into what's ahead for clinical labs in its latest blog series.
The last blog post in the series discusses how labs can use newly acquired equipment, knowledge and resources to pivot their operations as COVID-19 testing shifts from crisis levels to routine testing.
Adapting workflows for dynamic testing priorities
Clinical laboratories showed their resilience, grit and adaptability in response to the COVID-19 pandemic. As labs consider the future, what will their operations look like when the role of COVID-19 testing shifts?
Many labs shifted resources to accommodate COVID-19 testing during the pandemic, and that often required investments to support a change in workflows. From high-throughput automated systems to artificial intelligence (AI), labs now have tools and resources they may not have had before the pandemic. The increase in resources is driving lab managers to re-evaluate their testing capacity and service offerings.
In the wake of pandemic lockdowns, hybrid or fully remote work environments are becoming the norm across industries and professions. A recent survey by the Pistoia Alliance reveals that 72% of respondents think the lab of the future will be 50% virtual or more by 2030.1 The shifting trend toward hybrid work will require lab leaders to think differently about their work environments and testing capabilities.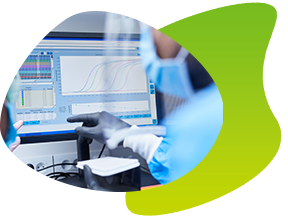 COVID-19 pushed labs to adopt more efficient workflows, including adding automation for laborious tasks like pipetting and sample preparation. Using automation combined with basic AI and machine learning, lab workers adapted tasks to require little, if any, human oversight.2 Innovations in analytical tools and instruments support remote work environments, and progressive labs will continue to explore and adopt alternatives for in-lab workflows.
COVID-19 testing will continue to move into routine testing patterns as public health organisations solidify the role of testing as a management strategy. Labs may consider adding new tests to optimise efficiency and throughput to fill in the void left from COVID-19 samples. Most open PCR systems used for COVID-19 testing can easily be revalidated to perform urinary tract, sexually transmitted, gastrointestinal, and wound and nail fungus panels to detect infectious diseases.2 As COVID-19 shifts to routine testing rather than crisis volumes, more molecular testing could replace older testing platforms to promote faster results and improved patient care.3 Labs are expected to expand and capitalise on their COVID-19 lab investments and increase PCR assays overall for infectious disease testing.4
[Watch on demand] Laboratory industry evolution: a time of transition and transformation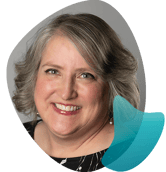 Over the past two years, medical laboratories have worked tirelessly to meet the needs of their organisations, providers, communities and patients. In response to the SARS-CoV-2 pandemic, laboratories implemented next-level technologies, expanded patient access and deployed substantial resources to address community health care needs.
Jane Hermansen, outreach and network development manager at Mayo Clinic Laboratories, discusses how laboratory professionals have learned, grown and used this experience and technology to create better laboratories for the future.
As the world continues to cope with the COVID-19 pandemic, clinical labs will be at the forefront of identifying the causes of long-term disease effects from the virus. While lab testing was critical for diagnosing and tracking SARS-CoV-2, it will continue to play an essential role in characterising and identifying the causes of chronic COVID-19 and providing a path toward more precise and effective treatments.5
Some labs are looking for ways to utilise their newly integrated molecular platforms, but others are considering adding value with COVID-19 samples. These samples could help researchers understand why some people have little or no reaction to the virus while others get extremely ill. Patient samples could also be used to accelerate drug development and diagnostics to treat COVID-19 and to advance the understanding of other illnesses, including cancer.3
More COVID-19 research is needed to improve patient outcomes with appropriate care, drugs and education. As the study of SARS-CoV-2 continues, clinical labs will undoubtedly be a critical player in advancing research progress. Biosearch Technologies, too, is committed to adapting as laboratory needs change in the post-COVID era. As priorities shift from COVID-19 testing, our experts can partner with your lab to optimise throughput and help you re-evaluate your service offerings. Biosearch Technologies offers a comprehensive portfolio of off-the-shelf kits for use in PCR-based pathogen detection and high-quality individual assay components to support diagnostic assay developers and manufacturers. Learn more about our targeted pathogen detection solutions.
References