Time to read: 2 minute read
Updated : Thu, November 16, 2023 @ 3:00 PM
Originally published : Wed, February 26, 2020 @ 6:17 PM
Updated : Tue, October 6, 2020 @ 6:46 PM
Coronavirus, or COVID-19, is an infectious virus that is spreading rapidly around the world and the World Health Organisation (WHO) declared the outbreak a global health emergency within weeks of its identification. As of 11 March, WHO announced that the Coronavirus outbreak has become a global pandemic.
Organisations and countries around the world have rapidly responded to the outbreaks and are currently opening calls for more research into the virus and investment in future preparedness plans. The World Health Organisation, for instance, has called for novel research into COVID-19 as they also estimate that $675 million will be needed to develop a global preparedness and response plan, specifically to protect vulnerable countries.
In the midst of these ongoing developments, researchers and healthcare professionals around the world are determined to make sure they respond quickly to each new individual case of the virus, and part of that is providing quick diagnosis.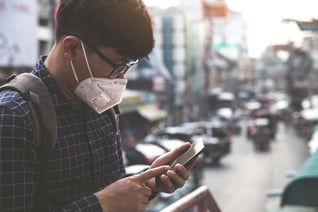 Diagnostic kits are critical to test for patients presenting symptoms of particular infectious diseases in a timely manner in order to accurately diagnose and recommend adequate treatment for the patient and take necessary quarantine measures to curb the further spread of the disease. Manufacturers of these clinical diagnostic kits require high-quality and robust components to produce diagnostic kits that meet the sensitivity and specificity demand in a consistent manner from batch to batch.
LGC, Biosearch Technologies supports these scientists on the front line of human healthcare with our custom manufacturing of components for (q)PCR and NGS based diagnostics. Our offering includes oligo components and chemistries, ranging from sample preparation, primers, dual labelled BHQ and BBQ probes, enzymes and master mixes to nucleic acid chemistries and consumables that are needed for oligo synthesis.
"We invented a series of chemistries, including the BHQ dyes, that have become the gold standard for in vitro diagnostics companies around the world," said Joseph Knecht, Senior Director of Oligo Manufacturing. "Our expertise supports all stages of oligo development, from assay design through to product commercialization."
As rapid adaptation and delivery is of the utmost importance in an emergency response, we've expedited our regular processes to deliver materials needed to address coronavirus so our customers can focus on getting their diagnostic kits to the healthcare professionals as quickly as possible. For example, we work closely with Co-Diagnostics (CoDx), who have developed a novel screening test for coronavirus, to accelerate vital components of their diagnostic test. Dwight Egan, CEO of Co-Diagnostics, remarked that the company has successfully developed a test that can be used on human samples in a very short time frame. To learn more about our continued collaboration with Co-Diagnostics register to attend our webinar, 'Rapid response to the coronavirus outbreak: How collaboration meets the challenge'.
Our primers and probes are cited by WHO and the United States Centre for Disease Control and Prevention (CDC) in their protocols for laboratory testing for COVID-19.*
From a research perspective, scientists need to study the virus to understand it more fully and therefore be able to develop specific treatments, vaccines, and prepare for future similar outbreaks, which all require template of the virus whether synthetic or actual copy. With infectious illnesses, it's of utmost importance to ensure these reference materials are safe to use in the laboratory.
Through SeraCare Life Sciences, our teams are using our proprietary AccuPlex recombinant technology to develop a coronavirus reference material, a substance which mimics the pathogenic virus, but is safe, non-infectious and cannot replicate. This means they are a crucial tool in developing effective solutions to combat viral outbreaks, and were vital during responses to the international Zika and Ebola outbreaks in recent years.
Visit the Biosearch Technologies site to see all of the news, products and information related to coronavirus in one place and follow us on Twitter for more updates.
*Since the original publication of this blog, Biosearch Technologies is now the only acceptable commercial supplier of CDC-qualified SARS-CoV-2 probe and primer kits labeled with BHQ dye. Learn more here.