Time to read: 10 minutes
Updated Thu, Feb 02, 2017 @ 07:14 AM
Originally Published Thu, Feb 02, 2017 @ 07:14 AM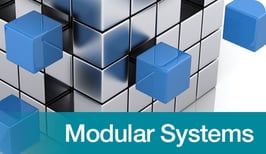 The advent of and ongoing improvements to next-generation sequencing technologies is driving the continuing and extensive discovery of single nucleotide polymorphisms (SNPs) in a wide range of species. As a consequence of their large numbers and genome-wide distribution, SNPs are the molecular marker of choice in plant, animal, and human genetic research.
For example, in the crop industry, screening seeds for SNP markers of choice in a timely fashion can allow only those with the desired traits to be planted. This allows the breeder to be faster to traits, and ultimately faster to market. In the human world, researchers can study disease risk (e.g. Alzheimer's disease or links of genotypes to drug responses), using SNPs in multiple samples with multiple markers with the hopes of increasing patient welfare in the long run.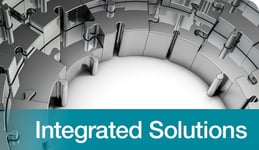 With more and more SNP markers being discovered, there is a need for a more efficient method for routine genetic analysis to save time and resources while generating results more quickly. The IntelliQube® integrated qPCR instrument in conjunction with BHQplus® probe-based SNP genotyping assays provides an effective solution to address this need.
What are BHQplus probes?
The BHQplus probe is a novel compact probe, modified with a duplex stabilizing technology and terminated with Biosearch's Black Hole Quencher® dye.
It permits the design of shorter oligonucleotides, typically 15 - 25 bases in length, for detecting more difficult target sequences.
The enhanced specificity of BHQplus probes make them perfect for genotyping single nucleotide polymorphisms.
How does this link with the IntelliQube?
Utilizing Array Tape® technology, the IntelliQube integrates liquid handling with qPCR analysis in miniaturized reaction volumes.

In a recent study, we assessed the performance of custom BHQplus genotyping assays run in a duplex fashion using fast thermal cycling protocols.

Accuracy and reproducibility of this platform was assessed using purified gDNA samples from cell lines obtained from the NIGMS Human Genetic Cell Repository at the Coriell Institute for Medical Research.
This just goes to show that automated PCR in conjunction with the right chemistries, can accelerate your route to accurate genotyping results!
Want to see proof? Join us at SLAS2017, and hear Dr. Luke Linz and Alex Kolb present the poster "Accurate SNP analysis using the IntelliQube and duplex BHQplus genotyping" on Tuesday February 7 from 1 pm - 3 pm. Download the poster abstract here.