Time to read: 3 minute read
Updated : Thu, November 16, 2023 @ 3:00 PM
Originally published : Thu, March 12, 2020 @ 8:54 PM
Updated : Tue, October 6, 2020 @ 6:44 PM
In the nearly three months since the first confirmed case of COVID-19, the outbreak has become a global crisis, with the World Health Organization (WHO) reporting 113,702 confirmed cases of COVID-19 as of March 10, 2020, with 80,924 of those cases in China and the remaining 32,778 cases spread across 109 countries1.
In China, the emergence of COVID-19 coincided with the Chinese New Year public holiday break, fueling the spread of the disease as people traveled throughout the country for family celebrations. To support the fight against COVID-19 in China, Shanghai Liferiver Biotechnology quickly set up an emergency response team which worked day and night to develop a COVID-19 detection test, and became the first company in the country to receive approval for a COVID-19 diagnostic from the National Medical Products Administration (NMPA).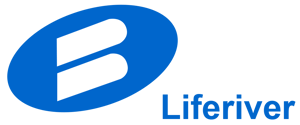 After receiving a request from the Shanghai Municipal Party Committee and the Municipal Government to provide emergency support for the epidemic area, Liferiver Biotechnology immediately dispatched a team to Wuhan, the center of the outbreak, and had all equipment and personnel on the ground in 6 hours.
By the morning of the second day, every member of Liferiver's Emergency Support Team was hard at work unpacking and installing all the testing equipment and training medical personnel.
Liferiver Biotechnology's team members came from many different places, but worked hard together with the shared goal of fighting COVID-19. LGC, Biosearch Technologies is honored to partner with Liferiver Biotechnology Co. in this effort.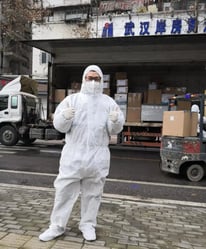 In this ongoing fight against an emerging infectious disease, the rapid development, regulatory approval, and efficient production of diagnostic kits has played and continues to play a vital role. To meet these mission critical objectives and produce validated test kits, diagnostics developers need reliable, high-quality components and raw materials with excellent batch-to-batch consistency.
Biosearch Technologies supports scientists at Liferiver Biotechnology as well as other diagnostics and public health teams working on the front lines of human health with custom manufacturing of oligo components and chemistries, including primers, dual labelled BHQ™ and BBQ™ probes, enzymes and master mixes for RT-qPCR, and the nucleic acid chemistries and consumables that are needed for oligo synthesis.
"We invented a series of chemistries, including the BHQ dyes, that have become the gold standard for in vitro diagnostics companies around the world," said Joseph Knecht, Senior Director of Oligo Manufacturing. "Our expertise supports all stages of oligo development, from assay design through to product commercialisation."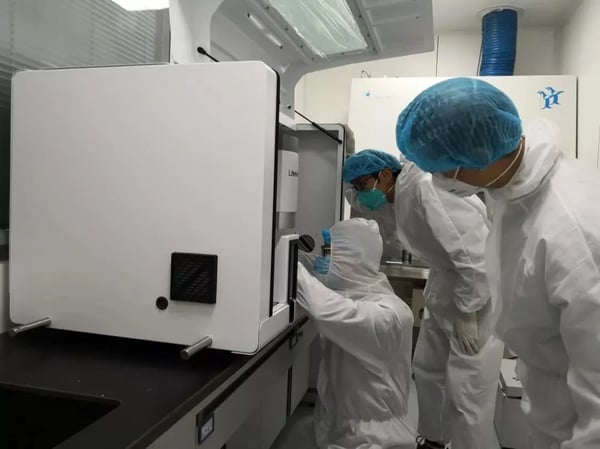 As rapid adaptation and delivery is of the utmost importance in an emergency response, we've expedited our normal processes to deliver materials needed to address COVID-19 so our customers can focus on getting their kits to the healthcare professionals as quickly as possible. Our partners are distributed all over the world, including Liferiver Biotechnology in China, Co-Diagnostics in the United States, UgenTec in Belgium, and so on. Our primers and probes are cited by WHO and the United States Centre for Disease Control and Prevention (CDC) in their protocols for laboratory testing for COVID-19.
Because infectious diseases know no borders, we are working together to achieve solutions.
LGC - Science for a safer world.
Shanghai Liferiver Biotechnology Co., Ltd. (834839.OC) was established in 2005 and has been an important partner of LGC, Biosearch Technologies for many years. As a high-tech enterprise specializing in R & D, production and sales of genetic diagnostic products, it is one of the leading enterprises in the production of molecular diagnostic kits in China.
The rapid real-time fluorescent PCR diagnostic kits developed by Liferiver Biotechnology are mainly used in clinical testing, public health emergencies, entry-exit inspection and quarantine, food inspection, animal husbandry, aquaculture and other fields. At present, their product line includes 20 categories and >300 types of PCR kits, with >40 receiving medical device registration certificates and >200 with CE certificates, many of which are first-in-class tests in China and abroad. Liferiver Biotechnology's high-risk human papilloma virus (HPV) genotyping kit is the only domestic HPV kit selected by the Ministry of Science and Technology for cervical cancer screening, and the Ebola virus nucleic acid detection kit is the first test in the history of China to be listed on WHO and UN official procurement lists. The company has a mature sales network in China and abroad, covering 30 provinces / regions / municipalities in China, and their kits have been sold to more than 70 countries and regions in Europe and America.
World Health Organization, 2020. Coronavirus Disease 2019 (COVID-19) Situation Report – 4. https://www.who.int/docs/default-source/coronaviruse/situation-reports/20200308-sitrep-48-covid-19.pdf?sfvrsn=16f7ccef_4 Accessed March 9, 2020.