It wouldn't be fair to close out 2016 without showcasing the stellar year that Stellaris® RNA FISH has had. Take a closer look at our top 10 highlights from the past year - mind blowing images are only the beginning!
1. Stellaris on the cover of JCS in November, congratulations to Graydon Gonsalvez and his team!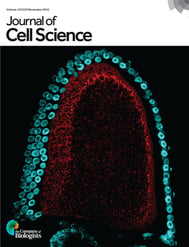 2. We broke 500 citations total with over 34% in Nature, Cell or Science
3. Our first plant publications
A method for detecting single mRNA molecules in Arabidopsis thaliana, Susan Duncan et al.
4. Published using CLARITY
Multiplexed Intact-Tissue Transcriptional Analysis at Cellular Resolution. Emily Sylwestrak et al.
5. Published with super-resolution STORM microscopy
6. Published discerning unique viral segments
A Multicomponent Animal Virus Isolated from Mosquitoes with this submitted image. Jason Ladner et al. (Photo below courtesty of Michael Lindquist)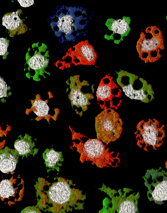 7. Our first image competition #picyourbrain - congratulations to Roberto Santoro, our grand prize winner (winning photo at right courtesy of Roberto Santoro).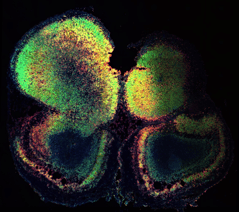 8. New protocols
Mouse brain
Drosophila Embryo
96 well glass bottom plate
9. Stellaris RNA FISH used in conjunction with RNA-seq to validate cell-specific gene expression
Overlapping cell population expression profiling and regulatory inference in C. elegans. Joshua Burdik et al.
10. Release of non-human, non-mouse positive controls, positive controls in 2 dyes, and over 3,500 new professionally designed DesignReady probe sets


Want even more Stellaris? Click here for protocols, FAQs, videos and more.