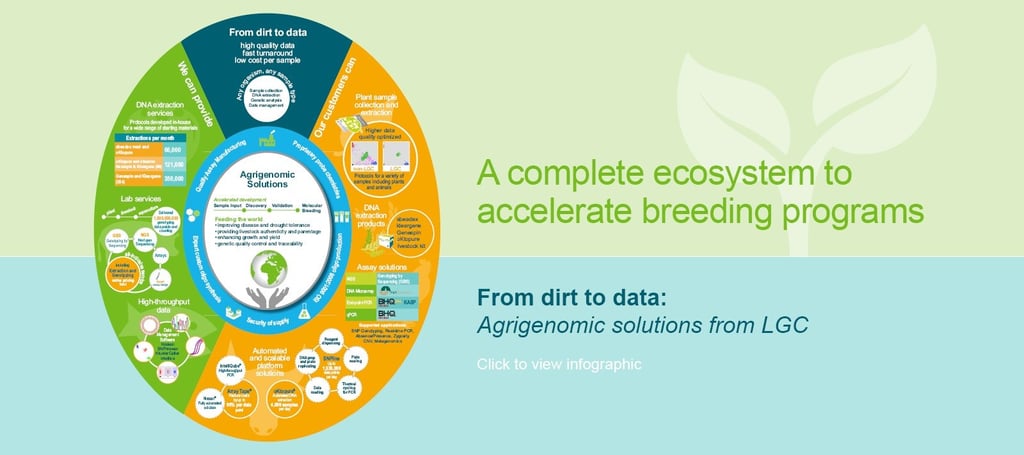 Modern breeding methods rely on the identification and utilization of molecular markers associated with traits important for plant and animal improvement. Here at LGC, we can bolster your breeding programs with a range of products and services at every step, beginning with research to selection to analysis and production. This infographic summarizes how we can accelerate breeding programs with our cost-effective agrigenomic solutions, whether it be in our labs or yours.
Click the image above to explore the different areas on the infographic and learn about the various products and services LGC offers in more detail.
From dirt to data -- unearth what you can achieve with our capabilities as your genomics solutions provider.