Considerations for RT-qPCR in molecular point of care testing devices
The COVID-19 pandemic has accelerated the uptake of point of care testing (POCT), with simple, user-administered tests becoming commonplace in schools, places of work and people's homes. Antigen POCT has been pivotal in SARS-CoV-2 detection, particularly where reverse transcription PCR (RT-PCR) cannot be delivered in a timely manner. However, the use of antigen tests isn't always appropriate due to variable sensitivity. RT-PCR – or RT-qPCR if using real-time detection – offers greater sensitivity and specificity. Leveraging this technology in POCT brings lab quality results to the point of need, providing rapid, accurate and actionable results to clinicians.
Read more
The BiosearchTech Blog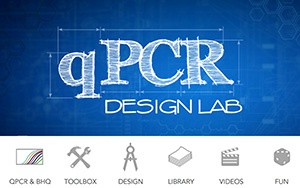 Biosearch Technologies has launched qPCRdesign.com, a new microsite targeted specifically for your quantitative PCR ...
Read more
Topics: Real-time PCR, Design Services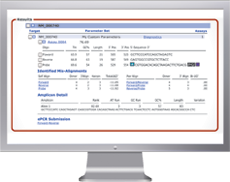 RealTimeDesign (RTD TM) Software from Biosearch Technologies is an easy to use, yet powerful assay design application ...
Read more
Topics: Real-time PCR, Design Services

By now, you've no doubt read about the reductions in error, cost and time that can be achieved by multiplexing real ...
Read more
Topics: Real-time PCR, Design Services