Time to read: 2 minute read
Updated : Tue, November 15, 2022 @ 5:40 PM
Originally published : Tue, Apr 14, 2020 @ 11:15 AM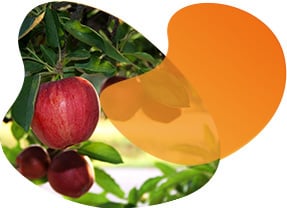 LGC, Biosearch Technologies is excited to announce the expansion of SeqSNP targeted genotyping by sequencing (GBS) services in North America. Advancing AgBio projects from our Middleton, Wisconsin, USA, location, these services provide an all-inclusive, cost-effective targeted GBS solution that requires no setup costs or upfront sample number commitment.
What is SeqSNP?
SeqSNP is Biosearch Technologies' targeted GBS service which is ideally suited for low- to mid-density SNP genotyping of thousands of samples. The service covers the entire targeted GBS workflow, including plant sample collection kits, DNA extraction, GBS, and bioinformatics analysis, providing a solution that is convenient and scalable.
How does SeqSNP technology work?
SeqSNP uses a primer amplification method (figure 1) to generate a sequencing library of DNA fragments that include each target single nucleotide polymorphism (SNP). The identity of the SNP is revealed upon sequencing which, due to the efficiency of the method, can use cost effective sequencing methods (1x75bp) and only requires a minimal sequencing read depth to generate a valid SNP determination.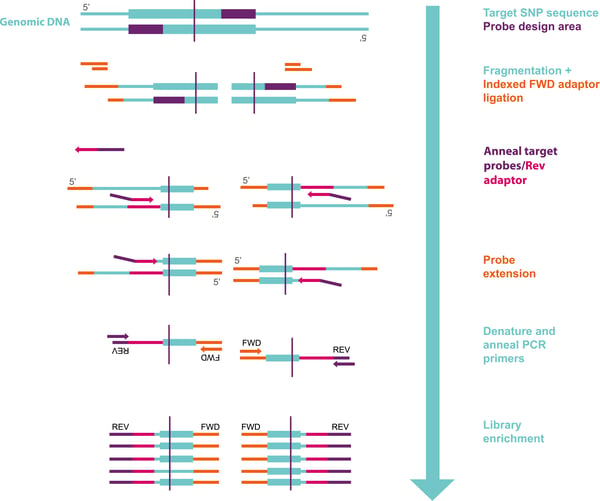 Figure 1. Methodology for the production of probe libraries for targeted GBS with SeqSNP.




Why should I use SeqSNP?
We developed the SeqSNP approach to fill a gap in mid-plex genotyping for molecular breeding programs—the transition from SNP discovery and genome wide association studies (GWAS)/trait mapping to large-scale implementation of marker assisted selection (MAS), genome selection (GS), and marker assisted backcrossing (MABC). SeqSNP offers many advantages for SNP analysis including the ability to analyse up to 100K SNPs per sample in a single run, no set-up costs, low day-to-day operational costs and faster turnaround times due to our efficient enrichment workflow, and unlimited scalability.
What can I do with SeqSNP?
The SeqSNP services offered from our Middleton location are optimised for AgBio projects, including GWAS, trait mapping, genomic selection (GS), parentage determination, marker-assisted selection (MAS), and marker-assisted backcrossing (MABC). Our customers are using SeqSNP to accelerate breeding programs to achieve a range of outcomes including increased yield and improved disease-resistance. SeqSNP has been applied for many species of plants and animals including soy, oil palm, potato, and maize.
See the list of plant species that we have optimised DNA extraction protocols for.
What can I expect a SeqSNP project engagement to look like?
Typical SeqSNP projects include plant sample collection and DNA extraction in parallel with oligo library design and assay library synthesis, which together can take 4 - 6 weeks (Figure 2). The actual SeqSNP service includes sequencing library preparation, next generation sequencing (NGS), and bioinformatics analysis, and can be completed in as little as 2 weeks. At the end of that time, you'll receive a report and variant calling spreadsheet, which includes the identity of the SNP and whether it's heterozygous or homozygous.
As with every Biosearch Technologies project, your SeqSNP project is a close collaboration with our team. We pride ourselves on working together with our customers to achieve their project goals efficiently and comprehensively. For SeqSNP, our customers benefit from our in-house expertise in library preparation and bioinformatics, which informs every project and drives our creative solutions to any challenge.
"We are lucky to have a wealth of expertise at our site, in library preparation and bioinformatics, and a team that really enjoys solving a problem that no one has actually been able to solve before."
Brandon Converse, Manager, NGS Services