We are pleased to announce that LGC Biosearch Technologies' released a new and improved biosearchtech.com. Thank you to all our web visitors who've left feedback over the years. With your suggestions, we developed and consolidated features to better address your needs. Check out these top four improvements:
Order your oligos 1, 2, 8, or 100s at a time.
The new online order forms make it easy to select your modifications to build your oligo. Once you've finished with one oligo, start on your next one all within the same page. If you have an unruly number of oligos to order, jump over to the excel upload option. After the upload process is complete, your oligos are added directly to your cart. Upon checkout, you will have built an online order history of your sequences.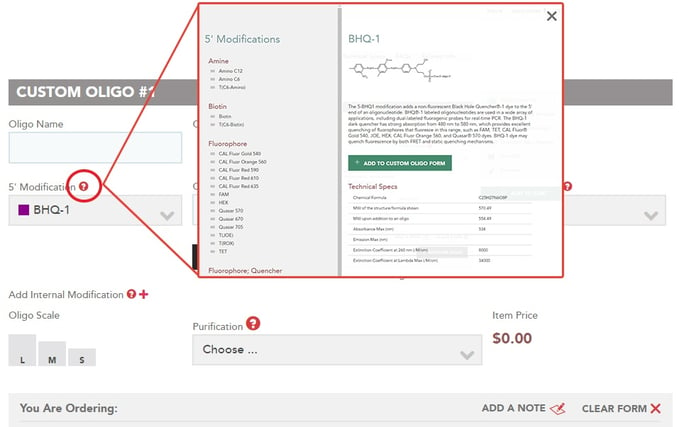 Narrow down your choices.
If you've visited our website previously to search for a CPG or an amidite, or review the structure of an oligo modification, you've probably had to click, then click, and CLICK again to find what you are looking for. With easy-to-use filters, you can mark your selections and quickly view a list of related products.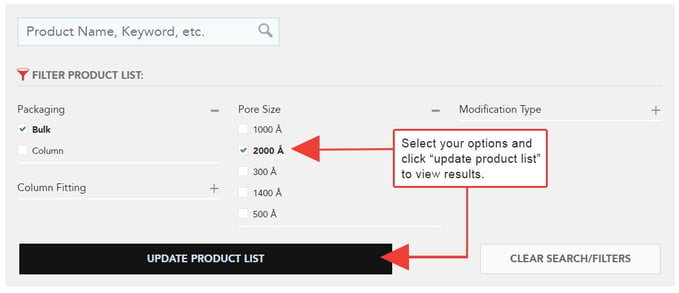 You can quote me on this.
Need to generate a quote? You can request a formal quote during checkout and receive a PDF file to pass along for approval. And don't worry, you can still share your chart with your colleague or purchasing agent during the checkout process. Furthermore, all carts pending checkout will automatically save under the Open Orders section of your Account menu.

All your resources are in one place.
Your educational material about multiplexing, SNP genotyping, etc. can be found under the Support section. View videos about the History of PCR, visit the Stellaris RNA FISH Citation Center, and filter through a list of over 100+ modifications. Free design software such as the RealTimeDesign™ Software for qPCR assays and the Stellaris probe designer can be found under tools.
As you make your way through the website, feel free to send us your suggestions. You can comment below or email us your feedback at websupport@biosearchtech.com. Updating the website is an ongoing process and we want to make sure our changes benefit you.
And finally, for our oldest and most loyal customers; a little nostalgia from the biosearchtech.com website circa 2000: