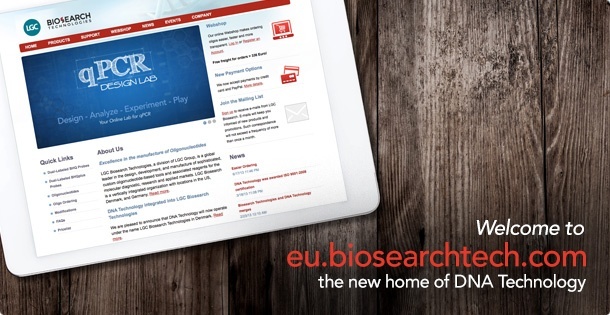 For DNA Technology's existing customers, don't fret! The online ordering process will remain the same, as will the team assisting you. BHQ® probes, BHQplus® probes, and custom oligos will continue to be offered at the facility in Denmark. This facility is DS/EN ISO 9001:2008 compliant and the products are intended for research and development use. For more consequential assays, GMP manufacturing is also available.
Take a moment to explore the new website at eu.biosearchtech.com to experience the new look with familiar features like the webshop.
For any inquiries, contact support at eu@biosearchtech.com.
For U.S. customers, continue ordering through our U.S. website at www.biosearchtech.com.