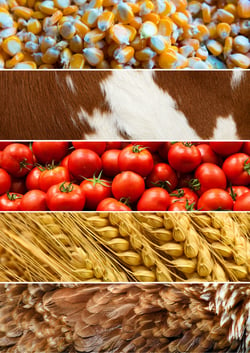 The 25th annual International Plant & Animal Genome (PAG) conference is right around the corner and LGC will be in San Diego, CA showcasing our integrated offerings for a wide variety of genomics workflow solutions. From SNP discovery, to routine screening - we harness the power and flexibility of our integrated tools to enable breeding programmes.
From January 15-17, come take a peek at how our systems, chemistries and services support plant, livestock and aquaculture breeding programmes.
Along with our exhibit at booth 119 and multiple poster presentations, LGC is proud to be hosting a workshop - Accelerating Trait Discovery - during the tradeshow. Register now to join us on Monday evening, January 16th, where a panel of speakers will share their experiences and provide insight on how LGC's genomic solutions can support breeding programmes from discovery through production-scale testing.
Click here to learn more about how are worflow solutions can help you.